Huawei supera Apple e diventa il secondo produttore (per ora)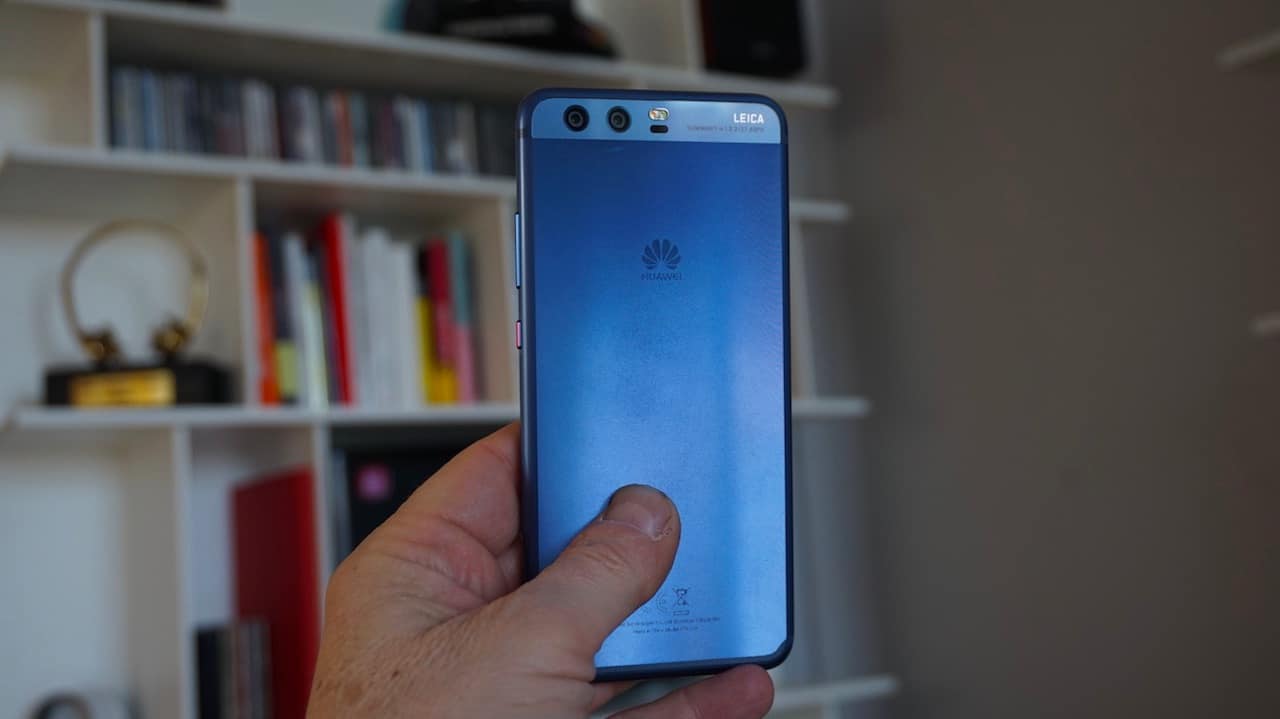 Huawei supera Apple e diventa il secondo produttore (per ora), perché tra qualche settimana è facile immaginare che sarà tutta un'altra storia.
Le informazioni arrivano da Counterpoint research, che registra vendite fortissime per il colosso cinese nei mesi di giugno e luglio, situazione che ha permesso di arrivare al sorpasso.
Huawei supera Apple, il grafico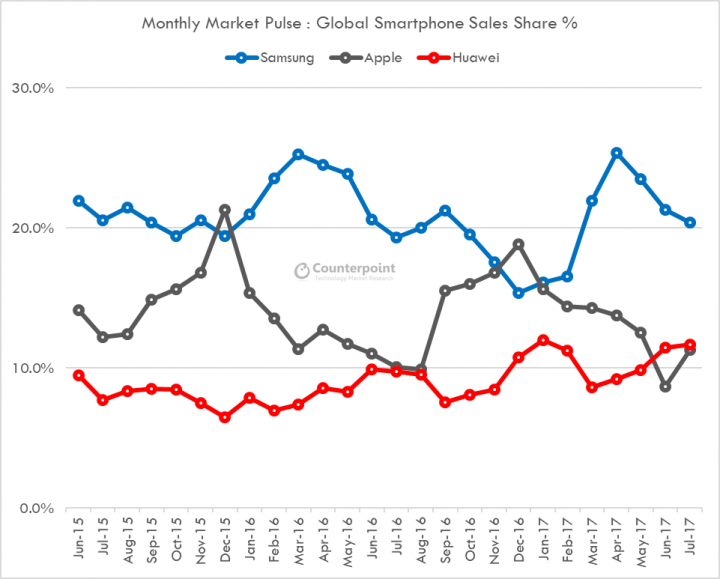 Huawei supera Apple, le prospettive
Non è difficile leggere il grafico che vedete qui sopra: Quando esce iPhone le vendite esplodono, quando passano i mesi, con un solo prodotto in portafoglio le vendite scendono inesorabilmente, cosa che capita anche a Samsung come si evince dal grafico.
E' impressionante la regolarità di Huawei, il cui passo è cadenzato come pochi altri. Non ci sono grandi picchi, ma una crescita costante nel tempo, seppure mai con esplosioni particolari. La cosiddetta crescita strutturale, che è quella che nel lungo periodo premia di più, perché sostenuta da un portafoglio che non ha picchi, ma vendite costanti nel tempo.
Certo, c'è un dettaglio da non sottovalutare: questi sono dati "a volume", sono i numeri di pezzi venduti, ma per le aziende conta la situazione "a valore", quello che si incassa e quali margini si maturano e su questo fronte, purtroppo per gli altri, non c'è storia.
Counterpoint Research ha commentato i dati per voce del suo direttore Peter Richardson:
This is a significant milestone for Huawei, the largest Chinese smartphone brand with a growing global presence. It speaks volumes for this primarily network infrastructure vendor on how far it has grown in the consumer mobile handset space in the last three to four years.

The global scale Huawei has been able to achieve can be attributed to its consistent investment in R&D and manufacturing, coupled with aggressive marketing and sales channel expansion.
Però c'è un possibile ostacolo nel futuro e arriva proprio dal mercato di casa, la Cina.
While this streak could be temporary considering the annual iPhone refresh is just around the corner, it nevertheless underscores the rate at which Huawei has been growing. However, a weak presence in the South Asian, Indian and North American markets limits Huawei's potential in the near-to mid-term to take a sustainable second place position behind Samsung.

Huawei is over-dependent on its home market China where it enjoys the leadership position and operator-centric markets in Europe, Latin America and Middle East.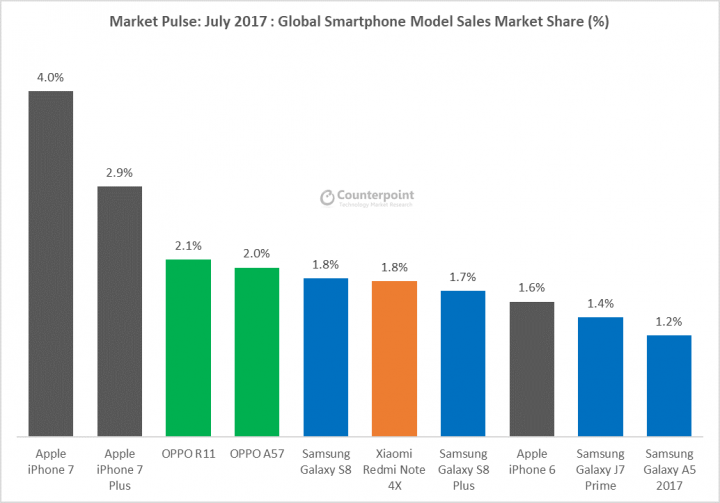 Curioso come questi dati siano profondamente diversi da quelli che Comscore ci ha dato la scorsa settimana, ma relativi all'Italia, dove invece nel mese di luglio Galaxy S8 ha dominato in modo quasi clamoroso.
Ancora più curioso che nella top ten degli smartphone più venduti non ci sia nemmeno un prodotto di Huawei, segno che l'invasione del mercato con decine di modelli, alla fine dà i suoi frutti. Ma forse anche il segnale che il mercato non è ancora pronto per prodotti di Huawei a 700 euro.
Teniamo d'occhio l'evoluzione, questo è tema sempre interessante (per me). Spero lo sia anche per voi.
---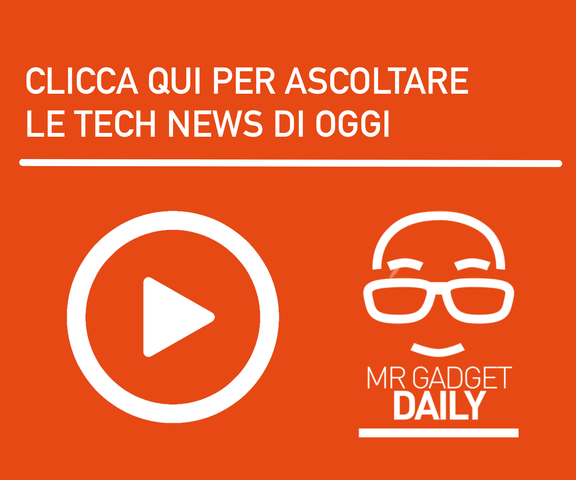 Registrati alla newsletter e diventa un tech-lover
Grazie!
Grazie! Riceverai una email per la verifica del tuo indirizzo di posta elettronica. Non sarai registrato fino a che non lo avrai confermato. Controlla anche nella cartella Spam.