L'Italia che ci piace: nasce in USA (da un italiano) LOOP
Mister Gadget Team
8 Giugno 2015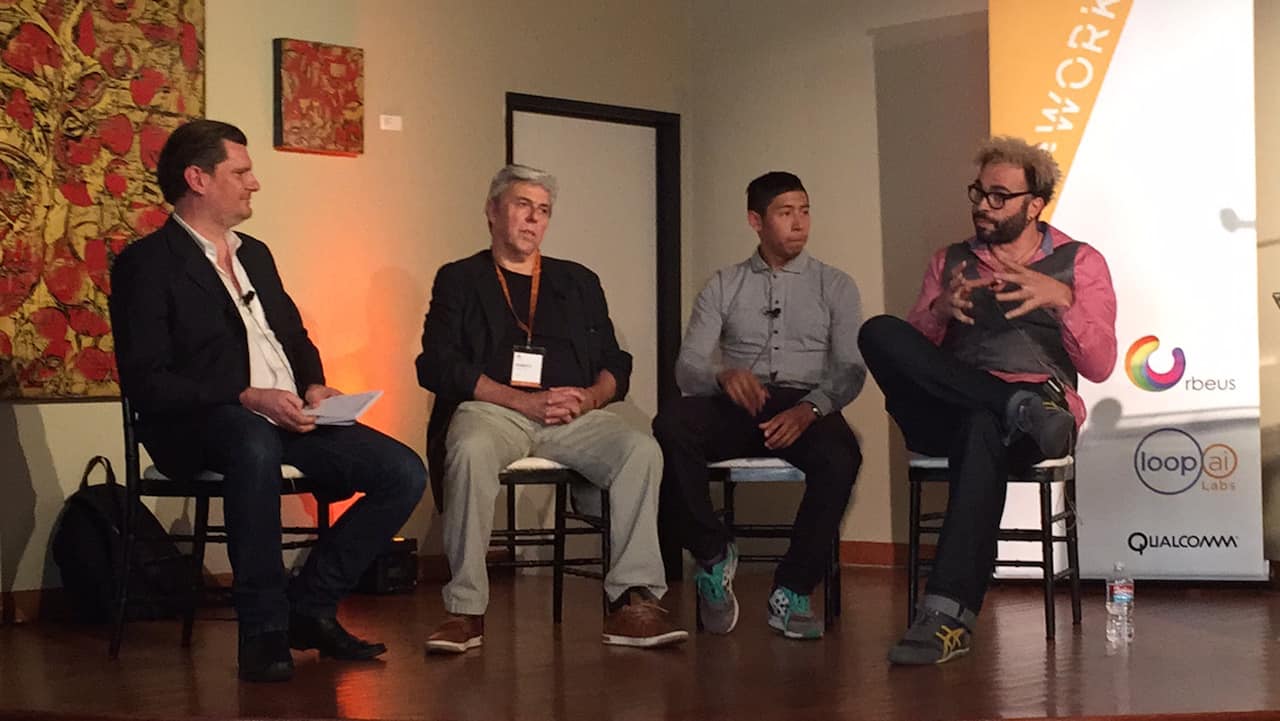 Parliamo spesso di un paese, il nostro, che va in retromarcia, che non riesce ad innovare e che non ha un ponte lanciato verso il futuro: ecco perché mi piace molto sottolineare che nasce in questi giorni (dopo anni di lavoro preparatorio) LOOP.AI, una società guidata a San Francisco da Gianmauro Calafiore, che introduce un approccio innovativo e per alcuni versi rivoluzionario al tema dell'intelligenza artificiale.
Loop infatti si prefigge di leggere il linguaggio naturale e di capire ciò che ognuno di noi scrive per poi "strutturare" i dati, in modo che possano essere catalogati e classificati.
Un esempio: voi scrivere sulla bacheca "vai capitano" con una foto di Zanetti: senza che ci sia bisogno di altro, loop legge le vostre parole e capisce che vi piacciono il calcio e l'Inter.
 Si apre una nuova rivoluzionaria era nella comprensione dei dati non strutturati e nella loro trasformazione.
Gianmauro è un amico, sono felice che abbia tagliato questo traguardo; è un vero peccato che personalità di questo calibro siano costretti a sviluppare le loro attività lontano da casa, perché qui non c'è via di scampo!
Date un occhio alla descrizione delle attività di LOOP! Se volete approfondire, potete farlo su www.loop.ai
I'm excited to announce the launch of the Loop Cognitive Computing Platform, along with a new partner-led client engagement program, that will bring the power of unsupervised machine intelligence to applications and devices across a variety of industry domains, ranging from healthcare to retail.

Our CTO, Bart Peintner, announced the platform last week at the Deep Learning Summit in Boston, where Loop AI Labs joined other business and industry leaders to share their visions for a new era of high-impact machine intelligence.

As big data grows exponentially, much of it remains unstructured. Machines are great at crunching numbers, but struggle to find meaning in natural language. More than 80% of the world's data is unstructured text, which has remained largely untapped until now.

The Loop Cognitive Computing Platform solves this technically challenging problem by automatically interpreting natural language and extracting a ready-to-use structured representation of the concepts and their relationships contained in small or large stores of text.

The Platform consists of two core components, each working as a SaaS or on-premises: the Loop Learning Appliance and the Loop Reasoning Appliance. These components use proprietary unsupervised deep learning algorithms designed to iteratively learn language and concepts directly from source data — without being explicitly told what to look for, or where.

Ongoing deployments of the Loop Cognitive Computing Platform are powering solutions created by our partners with large organizations in the telecommunications, advertising, automotive, retail, and healthcare industries in the past six months. All are delivered via a plug-n-play physical appliance for large organizations, as a commercially-supported Platform-as-a-Service (PaaS) software in the private or public cloud, or as Software-as-a-Service (SaaS) for the developer community.

With the increased power of understanding in their hands, organizations of any size will soon be able to use text to empower decision making in a way that has never been possible before.

We are also very active on our social media channels on Facebook, Twitter and LinkedIn. We encourage you to join our followers not only to keep up-to-date, but also to share our news with your networks (Click here to create a 1-click tweet about Loop Cognitive Computing Platform).

We recently published a Primer on Machine Learning that is getting very popular on social networks.

We would like to thank you for your continued support of our business and encourage you to stay in touch with us. Feel free to contact me with any questions.
---