Da Asus, ecco ZenWatch
Mister Gadget Team
3 Settembre 2014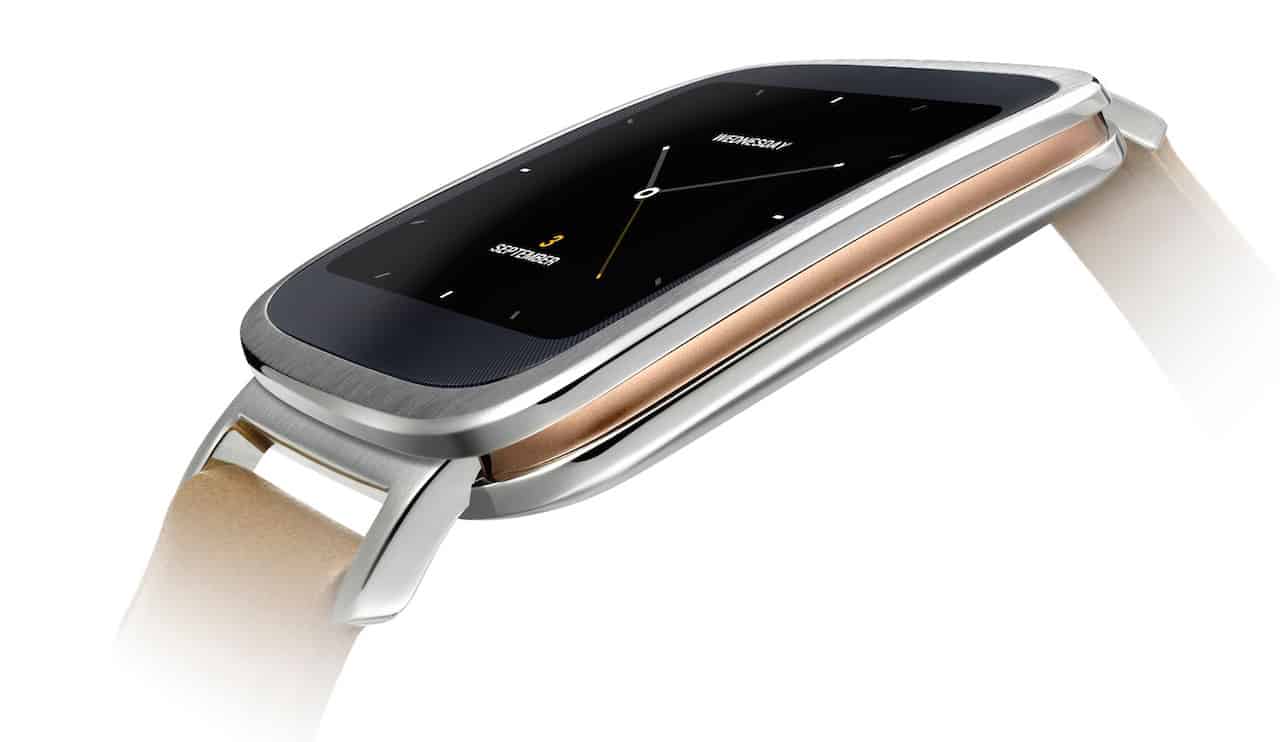 Lo avevamo già previsto, ma ci piace dare conferma del fatto che Asus abbia lanciato il suo primo dispositivo indossabile a Berlino, nel corso della conferenza stampa ufficiale tenutasi questa mattina.
Il prodotto ha a bordo Android Wear, è piacevole dal punto di vista estetico e si lancia nella mischia degli indossabili, forse senza un vero tratto distintivo rispetto alla concorrenza.
Di positivo e di aggressivo dovrebbe avere il prezzo, che però al momento non è ufficiale.
Come sempre, comunicato di seguito!
ASUS ZenWatch is the first wearable device from ASUS, powered by Android Wear and featuring a version of the ASUS ZenUI user interface developed specifically for ZenWatch. This exquisitely-crafted and slim device pairs seamlessly with a smartphone running Android™ 4.3 or higher to provide relevant and useful information when it is needed most, and also to serve as a personal wellness manager in conjunction with the ASUS ZenUI Wellness app.

Explaining the design philosophy of the ZenWatch concept, Mitch Yang said "Our design philosophy is Start with People. We want to deliver a seamless digital experience for everyone to enjoy. With our ZenWatch, you will always be connected to everything that matters in your life."

ZenWatch brings the luxury tradition of fine watchmaking to Android Wear, with an elegant, detail-focused design and use of high-quality materials. It is designed for supreme comfort, with a soft genuine stitched-leather strap and quick-release clasp. The 2.5D curved glass increases usability with a smooth and responsive touch experience. ZenWatch comes with a selection of instantly-changeable software watch faces, allowing users to customize ZenWatch easily to match their style.

ZenWatch is much more than a sophisticated timepiece. With a range of practical smart features, including Watch Unlock, Tap Tap, Remote Camera, Cover to Mute, Find My Phone and Presentation Control, ZenWatch is the perfect smart companion. Its seamless integration with ASUS ZenUI adds even more functionality for owners of ASUS smartphones, letting users enjoy enhanced versions of exclusive ASUS ZenUI apps such as What's Next and Do It Later.

Thanks to its integrated 9-axis sensor, ZenWatch is also a fully-featured wellness manager. The companion ASUS ZenUI Wellness app lets users monitor and track a range of wellness statistics including steps taken, calories burned, activity duration, heart rate, exercise intensity and relaxation level. Users can set and monitor personal fitness goals with ease, and see their progress at a glance.

ZenWatch raises the bar on what users should expect from wearable devices, showcasing the power of the ASUS 'design thinking' philosophy and ushering in a new era of true luxury and sophistication.
---