Il primo Huawei Developer Day in Italia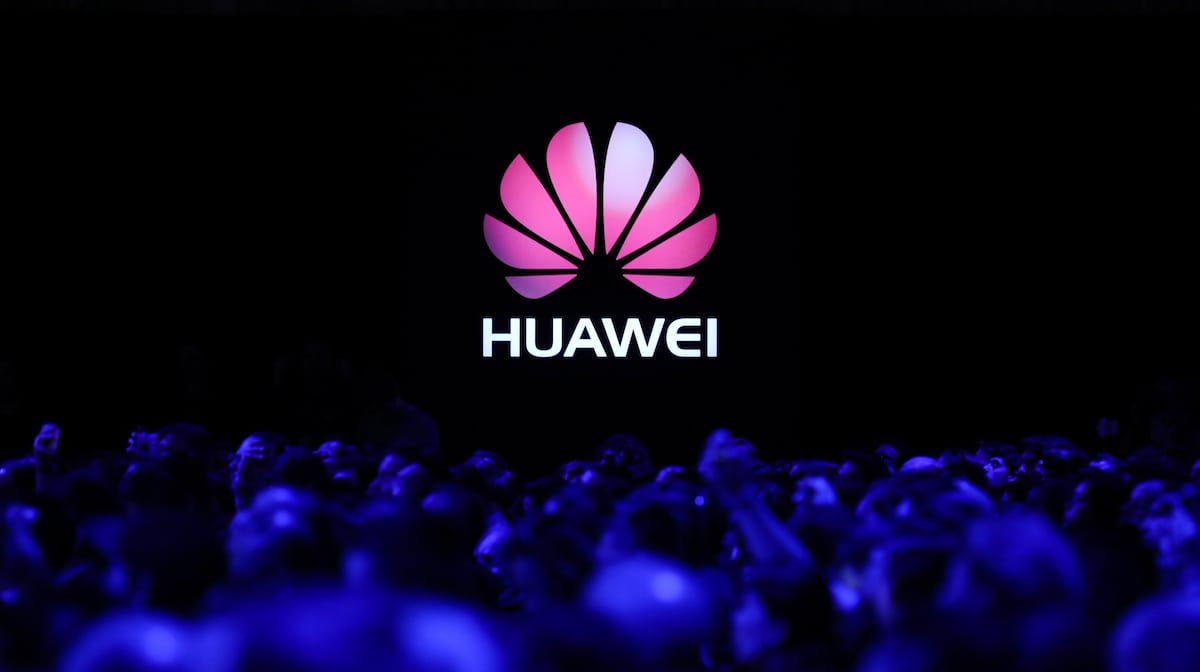 Arriva il prossimo martedì 26 novembre 2019 il primo Huawei Developer Day in Italia, l'evento dedicato agli sviluppatori per presentare Huawei Mobile Services.
La giornata sarà divisa in due parti, con la mattinata dedicata ai keynote e agli interventi dei numerosi ospiti, mentre nel pomeriggio ci saranno workshop dedicati alle diverse aree di sviluppo nell'ambito di Huawei Mobile Services.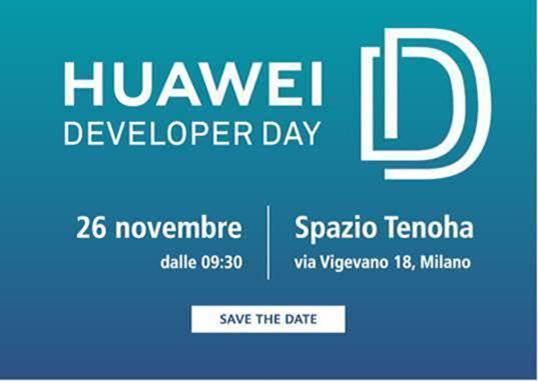 L'agenda di martedì 26 novembre
09:30 – 10.00
Welcome and registration

10.00 – 10.35
Huawei & Ecosystem

Pier Giorgio Furcas 
Deputy General Manager Consumer Business Group Huawei Italy 

Isabella Lazzini 
CMO Huawei Mobile Italia 

SuJie
Huawei Cloud President Overseas 
10:35 – 10:40
App market scenario & opportunity

Giuliano Noci 
Vice Rector Politecnico di Milano
10:40 – 10:55
Huawei App Gallery

Isabella Lazzini 
CMO Huawei Mobile Italy 

Alessandro Schintu 
Head of Huawei Mobile Services Italy
10:55 – 11:05
Case sharing

Partners explaining their experience with HMS
11.05 – 11.20
Huawei Mobile Services

Andreas Zimmer
Senior Marketing Manager Huawei Western Europe
11.20 – 11.35
Huawei Ability Gallery

Francesco Romano
Developer Advocate Huawei Device Openlab
11:35 – 11:45
The importance of investing in technology

Roberta Cocco
Assessore alla Trasformazione Digitale e Servizi Civici del Comune di Milano
11.45 – 12.05
Huawei Developer Program

Isabella Lazzini 
CMO Huawei Mobile Italia 
12.05 – 12.15
Institutional Greetings

Fabrizio Sala 
Vice President Regione Lombardia
12.15 – 12.20
Wrap Up

Isabella Lazzini 
CMO Huawei Mobile Italia
Perché Huawei Developer Day è un'opportunità interessante
Conosciamo tutti cosa sta accadendo intorno al business di Huawei con la surreale vicenda del ban di Donald Trump di cui abbiamo parlato a più riprese.
In questo intricato contesto, Huawei ha aperto la strada per la diffusione di un nuovo sistema operativo, che non è pensato solo per i telefoni, ma per una moltitudine di dispositivi, la cui diffusione è verosimilmente globale.
Ecco perché questo è il momento di salire a bordo del treno lanciato dallo sviluppo per Huawei Mobile Services.
Nella peggiore delle ipotesi, sarà stato un bell'allenamento nell'uso del codice, ma molto più probabilmente questo è il momento giusto per "occupare spazi" e aprire nuove opportunità di business.
---
Potrebbe interessarti anche:
---
---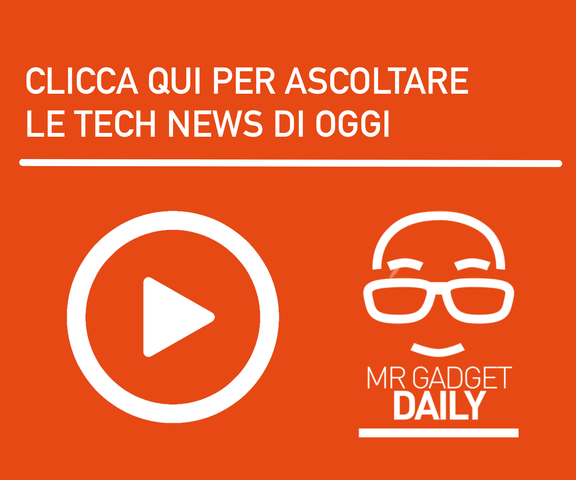 Registrati alla newsletter e diventa un tech-lover
Grazie!
Grazie! Riceverai una email per la verifica del tuo indirizzo di posta elettronica. Non sarai registrato fino a che non lo avrai confermato. Controlla anche nella cartella Spam.